Civil Society KVP - Human Rights
Mr. Akhand
Vandana Bhardwaj is the Founder of My Helping Hands and has been working on the ground level since the past 6 years for the growth of children by providing classes to them every Sunday in different areas of Mumbai. Getting admissions done of children from Municipal schools to English medium schools, taking children for picnics, shopping trips, celebrating festivities in a big way is a regular activity. The way parents love their children and do anything to fulfil their wishes is the same way children are taken care of at MHH. MHH doesn't entertain donations in kind rather encourages their sponsors to donate food, clothes, stationery, etc. Many corporates have become a part of this family and organize events and parties for them. Vandana has also started a new initiative, " Jeevan"- a road to humanity which is an NGO for animals. It includes regular activities of providing food, vaccinations, treatments to strays like dogs, cows, goats, cats, birds, etc. Vandana is also the Founder and CEO of Acolade Cosmetics. She won the award for being the young entrepreneur in Manufacturing and trading business by US Asia business forum and Miss Femina congeniality title by Femina last year.
Civil Society KVP - Education & Child Rights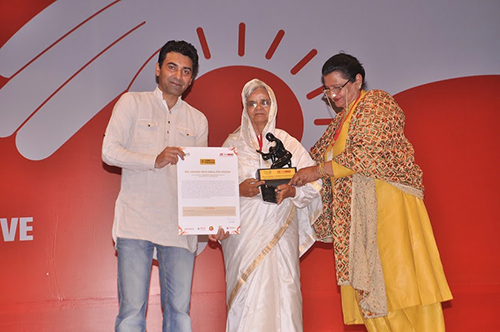 Ms. Gaurav Maa Snehlata Hooda
Snehlata Hooda is a well known social activist and a Karamayogi. She is a lifelong member of Red Cross and is working with them for last 20 years. She is someone who is determined to dedicate her life to social service and runs an NGO by the name "Gaurav Foundation for Human and Social Development". She offers them free education, food, medicines and other basic amenities and has also recently started an old age home. She helps the underprivileged in her neighbourhood and visits villages in and around Gurgaon and works towards their upliftment. It gives her immense satisfaction to contribute in the life of girls in villages by organizing their marriages with the assistance of local administration. Under "Beti Bachao Beti Padhao" mission, she has pledged to give education to each and every girl from rural and slum areA. In 2012, she was awarded for the best social work done the whole year in Gurgaon. In 2013 she was honoured by the Gurgaon society on Swami Vivekanand's birthday. She is affectionately known by the name "Gaurav Maa" by all.
Civil Society KVP - Community Empowerment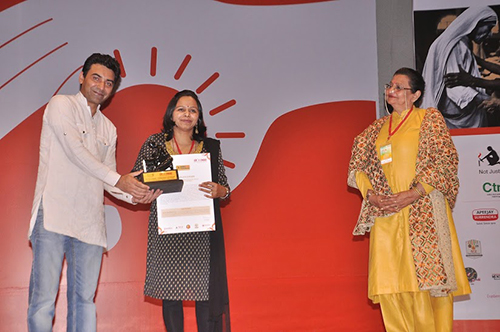 Ms. Gunjan Bihari
Gunjan, presently associated with Save the Children in Bihar has been working in the social sector for over a decade in various capacities. Having graduated from Xavier Institute of Social Service, she started her journey in the social sector by working with women on gender and livelihood issues with a focus on working directly with women on various facets of gender. This further got enriched by working with adolescent girls on issue of migration, trafficking and education. Involving men for prevention of gender based violence and abuse is another aspect of gender issue on which she is focusing her attention and through young boys and girls, trying to bring about change in the mind-set of looking at gender based violence and abuse. The major focus of her endeavour has been on gender and child rights, specifically on child participation. She firmly believes in the core principles of participation and with the value that right to participation can enable the children to have access to their right to protection, health and development. She has worked with children for making their voices heard among adults. She has been a resource person for various agencies on the issue of gender, livelihood, and child rights.
Civil Society KVP - Education & Health Empowerment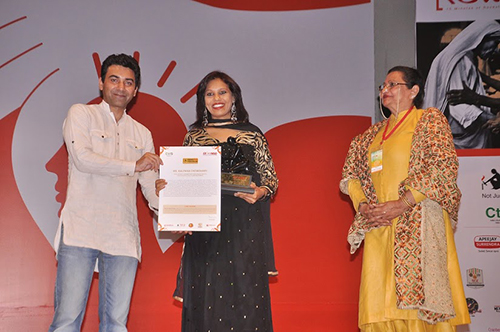 Ms. Kalpana Chowdhary
Kalpana Chowdhary is a chairperson and founder of Jan Seva Foundation. She is actively involved in social work for several years. She has done a lot of voluntary work for AIDS and Cancer patients, women empowerment, health, education and people with other disabilities. She has esigned a free online registration matrimony portal for the specially-abled, the first of its kind in the world. This portal is a part of Jan Seva Foundation. Some of the activities that the foundation is involved are female feticide, cancer and AIDS awareness, and child labour camps. In an attempt to abolish female feticide, a number of steps are being taken by the Foundation. Jan Seva Foundation also conducts AIDS and Cancer awareness programmes where hundreds of participants participate and discuss the topics. Literature is distributed to make people aware about the disease and its prevention. Kalpana is the Maharashtra President of Marwadi Mahasabha and is also BJP's (UBM) Mumbai secretary. She has also has been appointed as Maharshtra Police, Anti Bureau Commissioner and Sports Committee.
Civil Society KVP - Cyber Security
Lieutenant Vineet Kumar
Vineet is a commissioned officer of the Kumaon Regiment and Founder & President of Cyber Peace Foundation, an NGO working against Cyber Wars and Cyber Weapons. He is also a chèvening scholar and student of the Defence Academy of UK (Ministry of Defence & Cranfield University). Previous to this he has been the Chief Technology Officer & Head of the Cyber Defence Research Centre of Jharkhand Police where he initiated a number of campaigns for protection of netizens from cyber crimes and frauds. He is also the Founder & Chairman of National Anti-Hacking Group; Advisor & Coordinator, Gujarat Technological University; Member, Expert group on Cyber Security, AICTE, Govt of India and Guest Faculty at prestigious institutions. Vineet is a recipient of 6 International, 16 National & 14 state level honours. He has also been awarded the United Nation Youth Assembly's Youth Achievement Award in 2008.
Civil Society KVP - Disability Rights (Female)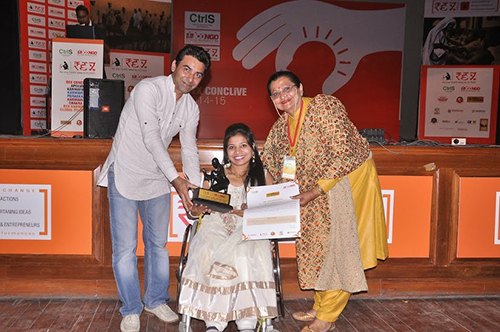 Ms. Suvarna Raj
Suvarna Raj is affected with Polio on both the legs. Inspite of this handicap she has been been playing Table Tennis for the past 25 years. She is a social activist who fights towards the rights of the persons with disability and works tirelessly towards making public and private places accessible for the disabled across the country. Survarna achieved international fame by playing Paralympics Table Tennis and got the Gold medal for the country. She works towards accessible public infrastructure and environment for people with disabilities with the help of numerous RTIs and complaints. She has been successful in making several government and public buildings like post offices, metro stations, banks, accessible for the disabled. She also creates awareness about Paralympics sports for the disabled women. She has been rendering her services as a Social Worker for disability rights in Delhi. She is a member of many NGOs which are engaged in working for the disabled people, organizing awareness camps for health, disability rights, education and Paralympics sports.
Civil Society KVP - Disability Rights (Male)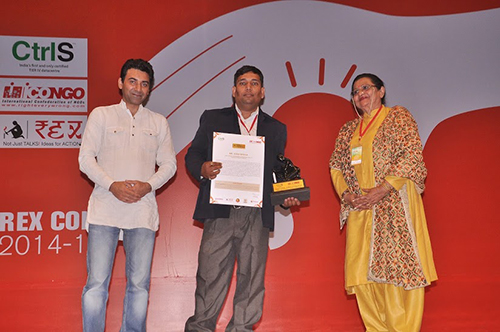 Mr. Sonu Bhola
Sonu Bhola is a disability activist who has working in the sector both at the micro and macro level. Having been disabled himself, he decided to join advocacy work in disability after his studies. He has worked for people who have not been able to avail any benefit due to lack of awareness. His work involves informing person with disabilities about schemes available for them. Since they need a disability certificate to get any benefits, he helps them with the procedures and paper work for the same. He also guides the economically poor PWDs to centres where they get free crutches. He actively takes part in the campaign for new disability laws and helps many organisations like Yes We Can to stand up on their feet. While working in Handicapped International, he gained extensive knowledge on the issue of disability. He has travelled across India and South-East Asia trying to understand the condition of people with disabilities in the region. He has also contributed in the neglected area of sports and disability through his organisation Association of Disabled for Development by promoting both para athletics and para athletes.
Civil Society KVP - Gender Rights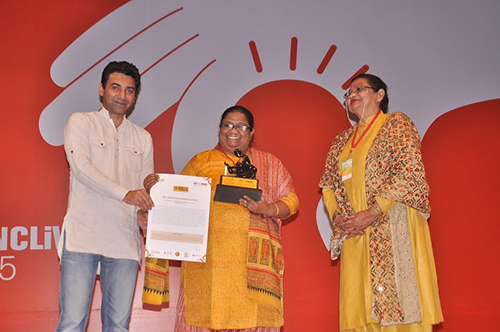 Ms. Srabani Sarkar Neogi
Srabani joined night classes to teach street children when she was in class VII. She had also joined a library in her area to teach students among slum-dwellers and donated teaching material to them which she bought from her pocket money. As a student of M.A. she provided voluntary service to the NARI NIRJATAN PROTIRODG MANCH which is a platform of women activists fighting atrocities against women. In 1997 e joined her first job and in 2009 she formed her own organisation 'Hamari Muskan' in South Kolkata, Bowbazar red light area. The objective of her life is to contribute effectively towards social development initiatives by promoting human security and human rights to the marginalized population. She is involved in women's and child rights movements since last twenty years. She has a very strong rights- based approach and has the experience of working in the field for rehabilitation of children and adolescent girls. She believes in a gender equal society and has the ability to create adolescent and women's groups instilling resilience among them to become future leaders. She has also been able to combat trafficking and second generation of prostitution in specific cases.
Civil Society KVP - Mental Health (Male)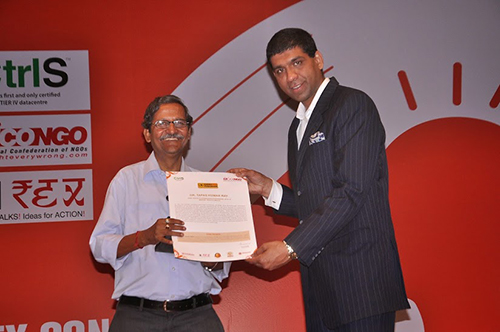 Dr. Tapas Kumar Ray
Dr. Ray, the Founder Secretary-cum- Chief Functionary of SEVAC (Sane& Enthusiast Volunteers' Association of Calcutta) has been working relentlessly for the last three decades to implement a multidimensional project for the cause of the persons with mental illness putting emphasis on their uninterrupted treatment, rehabilitation and human rights promotion. Some salient components of this project are to run a 100 bed Mental Health Facility-cum- Rehabilitation Centre and intensify an effective advocacy for recognizing all mental health issues as human rights issues. In a Hanuman Temple located at a remote village of the Chindwara District of Madhya Pradesh a large number of mental patients used to languish in a deplorable condition in the name of faith-healing. Some of them were even chained. With the support of the NHRC and European Union, Dr. Ray set a Psychiatric Clinic therein for their treatment. Consequently, those patients have been immensely benefitted. Now mental patients in chains are rarely found in the said temple.
Civil Society KVP - Disability Rights (Female)
Dr. Rachna Khanna Singh
Dr. Singh is a mental health professional with a medical background focused on Lifestyle & Stress Management providing individual, group and corporate counselling with a strong focus on Hospital and Clinical care. She heads the Department of Holistic Medicine and Psychology in ARTEMIS HEALTH INSTITUTE. She has been associated with over 150 leading corporate houses focusing on stress management and soft skills training. She has worked with students from over 300 schools in Delhi NCR and also helps out with the underprivileged women and children for various medical and psychological ailments. Rachna is the Founder and director of NGO SWAPN, an organization which believes in empowering children and women, attempting to make them better adjusted human beings and enabling them to claim their future. She is also the official Psychologist for conducting workshops on Self-Development and Stress Management with the Delhi Police and has worked with over 800 police officials. Dr. Singh is the Official psychologist for the 5 year old Gurgaon Rape Victim and has been acknowledged by the Police and Media for the same.