Fashion & Beauty - Art Citizen KVP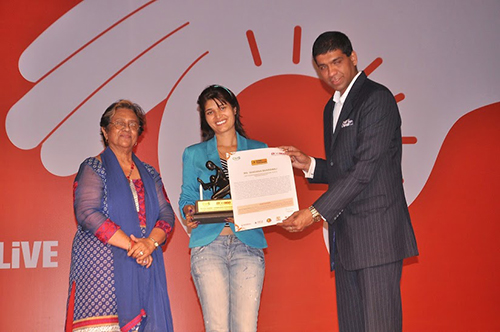 Ms. Vandana Bhardwaj
Vandana Bhardwaj is the Founder of My Helping Hands and has been working on the ground level since the past 6 years for the growth of children by providing classes to them every Sunday in different areas of Mumbai. Getting admissions done of children from Municipal schools to English medium schools, taking children for picnics, shopping trips, celebrating festivities in a big way is a regular activity. The way parents love their children and do anything to fulfil their wishes is the same way children are taken care of at MHH. MHH doesn't entertain donations in kind rather encourages their sponsors to donate food, clothes, stationery, etc. Many corporates have become a part of this family and organize events and parties for them. Vandana has also started a new initiative, " Jeevan"- a road to humanity which is an NGO for animals. It includes regular activities of providing food, vaccinations, treatments to strays like dogs, cows, goats, cats, birds, etc. Vandana is also the Founder and CEO of Acolade Cosmetics. She won the award for being the young entrepreneur in Manufacturing and trading business by US Asia business forum and Miss Femina congeniality title by Femina last year.
Artistes 4 Change KVP - Music- Indian Classical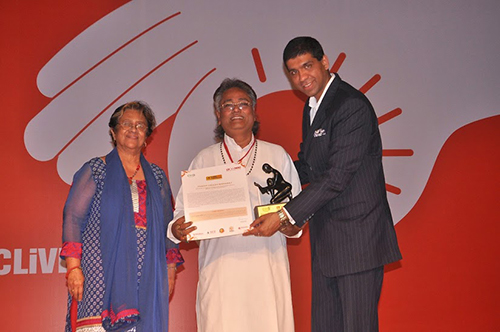 Pandit Vikash Maharaj
Pandit Vikash Maharaj represents the 14 th generation of musicians in one of the most prestigious and oldest musicial families in the world, the Banaras Gharana. He got his early education from his Gharana as a Tabla player, but apart from that, his mother saw his natural inclination towards Sarod and encouraged him to take it up. Only after six months of training from Guru Sri Rajesh Chandra Moitra of the prestigious Maihar Senia Gharana he became the youngest Sarod performer to play on All India Radio, Varanasi in 1976. Pandit kash Maharaj is an Indian Radio & TV- approved artist, who has also been empanelled by the ICCR and Foreign Ministry, Government of India. He is the first Sarod player who has been invited by Government of New Zealand to perform at the Parliament to celebrate Diwali in New Zealand in 2008. He was also a special invitee of the German President, Honorable Mr. Carstens during the International Leprosy Eradication Festival. Pandit Vikash Maharaj has been working as professor/ visiting professor at several Universities to promote an understanding of India and Indian classical music since 1985. Recently, the Government of Uttar Pradesh awarded him with the Yash Bharati Award 2015.
Artistes 4 Change KVP - Music-Band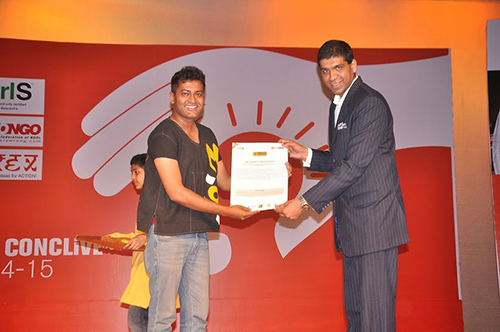 Mr. Sutirth Mukherjee
Sutirth Mukherjee is a singer, composer, song writer and a music teacher. He is trained in Hindustani Classical (Vocal) under Guru Shuvodeep Nag, a PhD holder in Indian Temple Music. He is the lead singer and creative head of the Bangalore based band "saMcara". He is presently working as the Director of Music in Head Start Educational Academy, an International School in Bangalore since 2005. In 2009 Sutirth composed music for a documentary named 'I LOVE MY JUNK FOOD' which is a satire on distribution of junk food in our country and its ill effects on the health of our children. He has also h composed music for a theatre named ' THE CAGE OF SPARROWS' which tells the story of a corrupt system in a village Garhi Mahasingh in Punjab's vast countryside, where people get trapped in the process of immigration by the smugglers and passport immigration agents.
Artistes 4 Change KVP - Music -Band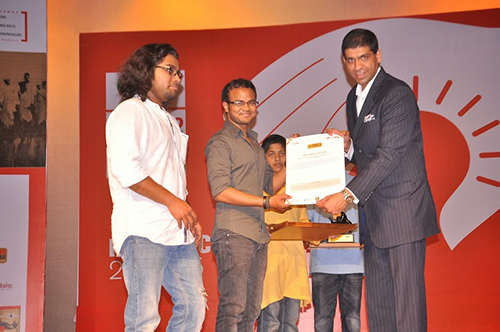 Mr. Simon Jaykob
Simon is a guitarist, backing vocalist and a music teacher based in Bangalore. He has a diploma in Music Production and Audio Engineering. He works in Head Start Educational Academy as a Guitar Instructor since 2010. His priorities in life are sincerity, punctuality and innovation in everything he does. He is a responsible and hard working individual. His endeavour to learn and his confidence to perform provides him a lot of passion to excel in life.
Artistes 4 Change KVP - Music -Band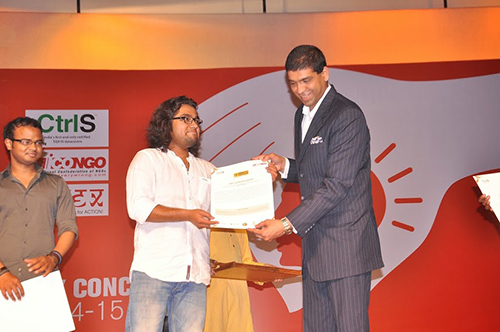 Mr. Dipayan Banik
Dipayan Banik has 20 years of musical experience. He learnt Tabla (Benaras Gharana) for 12 years since the age of 6. He is a Drum Instructor at Soundglitz Music Academy and Drum-Tabla instructor at We Got Guru Music Academy. He has experienced playing live with Bands like Aurko, saMcara, White Mars, Epalk, Blue Bridges, Madhatters, Gothmiq, SA Global Band, Deathklaat, Indic branch, AKS and more. In studio he has recorded with Steve Broy, SA Global Band, saMcara, Gothmiq. He has received the 1 st prize in solo instrumental inter-college competition (Drums) in BMSIT (2008) and 2 nd prize in Western Accoustic Band competition in SAIT (2010). He can play single & multiple instruments at a time like Tabla, Pakhwaj, Mridangam, Shree Khol, Duff, Ghatam, Dhol, Dholak, Nagada, Naal, Dhaak. He can play Accoustic Drums, Kajon, Djembe, Darbuka, Congo, Bongo and Shakers.Dipayan also plays the Mouth Organ, Keyboard (Basic) and Nuendo (Rhythm Programming & Arranging).
Artistes 4 Change KVP - Dance and Culture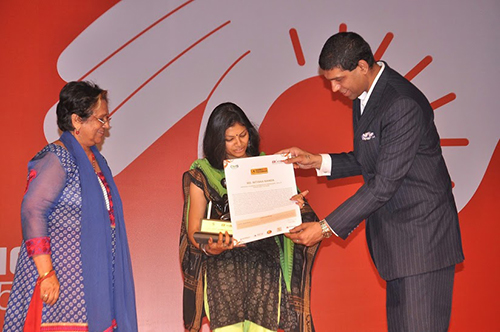 Ms. Nitisha Nanda
Nitisha Nanda is an Odissi Belly dancer and also has experience in other styles of dancing. Dating back to her senior school days, she has been involved with various NGOs by way of teaching and training children in dance and music and putting up performances for various occasions. During her bachelor's degree in Applied Psychology, she started working with 2 dance companies namely "Pratidhwani" and "Banjara School of Dance". In 2012, she started an initiative on behalf of Tapaswini Nav Sadhna (an NGO for the welfare of the underprivileged and the differently abled) to promote young dancers by providing them a prestigious and promising platform to showcase their work and provide them an opportunity to interact with audiences. This initiative was also started to spread the awareness amongst the young masses to support and educate the have-nots, either by lending valuable support to the NGO or through contribution in any other form that the youth may decide. Currently besides dancing, Nitisha also runs her own wedding planning venture; works as secretary to the Tapaswini Nav Sadhna and also works for Maitreey Mission. Nitisha is known for her strict and uncompromising self-discipline, persistent professional attitude and consistent brilliance.
Citizen Action KVP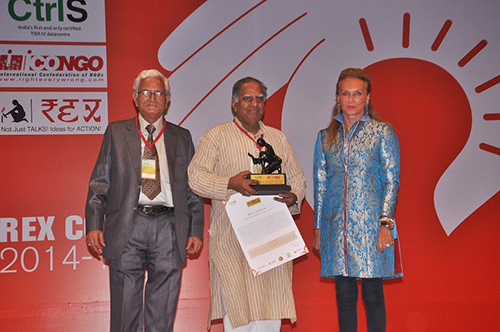 Mr. S. Sandilya
Mr. Sandilya who is presently chairman of Eicher also serves as the non executive President of SOS Children's Villages of India, which is a Not-for-Profit organisation which provides care, compassion and careers to disadvantaged Children of our society. Under his leadership the organisation has transformed in to a very professionally run and very well governed one. There have been improvements in every operational area of the organisation namely, Child Care, Education of children, Employment of children, HR Areas including Training and Development, Finance and Accounts, Fund Raising and the Mother's Training Centre. He is also a member of an organisation called White Board which helps NGOs in the areas of governance, fund raising and other strategic areas. Other NGO's that he is involved with are Native Medicare Charitable Trust, Score Foundation and Save Earth Foundation. Mr.Sandilya is also an Independent Director and Non-Executive Chairman of several reputed business houses which include Mastek Limited. Despite his busy schedule, it is indeed commendable that he devotes and makes the time for transforming society through his mentoring and hands on work in the development sector.